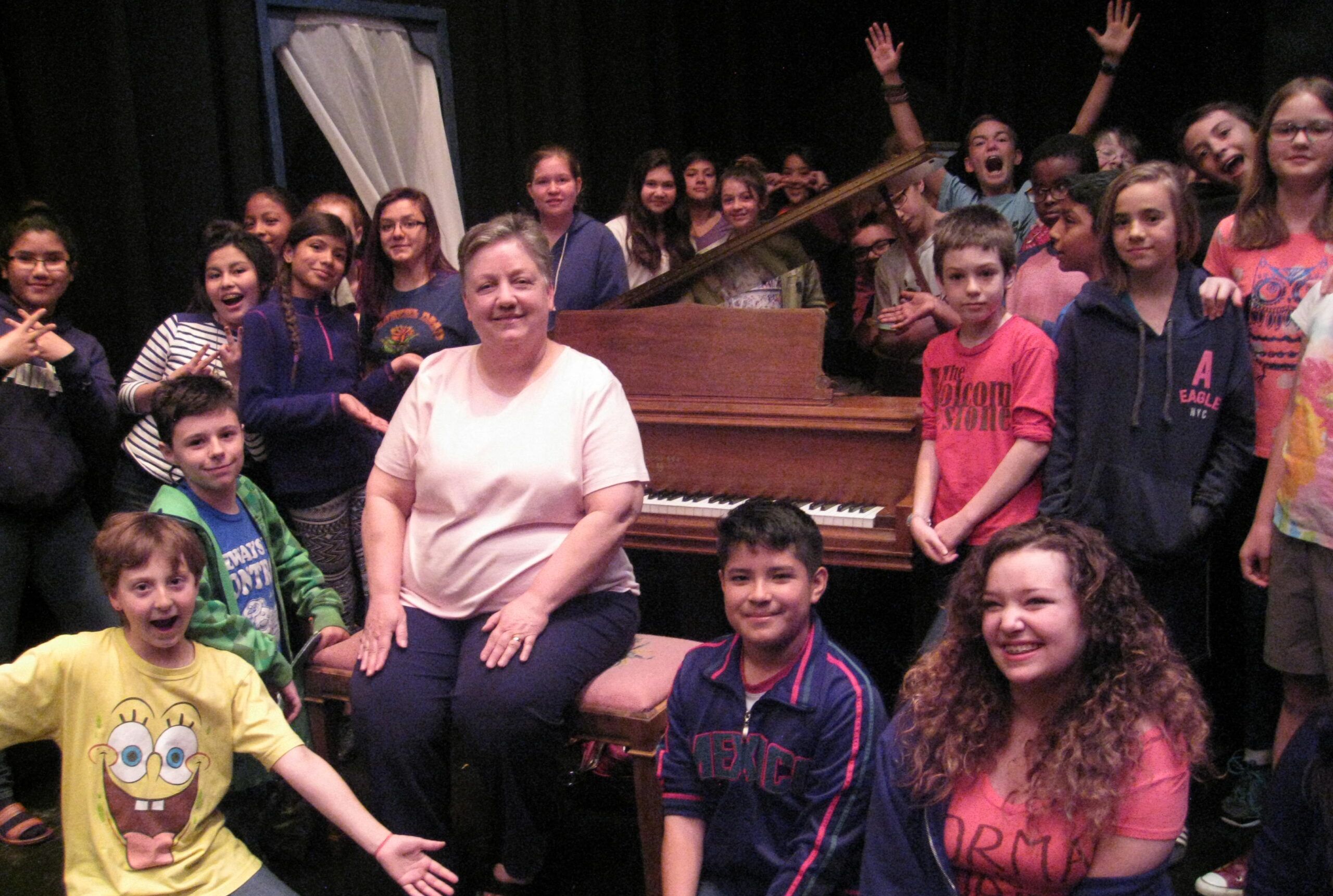 PIANO BANK: Utah's Piano Adoption Program
We accept piano donations in need of minimal repair to excellent condition and place them in homes with families of dedicated students who do not have the financial means to obtain a piano. Additionally, we place pianos in public spaces to promote music-making in our community. We are committed to creating access to quality pianos, music education, and performance for youth and adults residing in Utah.
Featured in Washington Post!
"Our piano teacher directed us toward the Mundi Project and we applied and were blessed with a beautiful grand," Jessica Lewis said. "I'm incredibly grateful to the Mundi Project for the gift of music, joy, confidence, and more that my children have received through them and the generosity of many who support them." Diana Belka, 74, a piano teacher for five decades, is the donor of the mahogany 6-foot grand that ended up with the Lewis family. When she fulfilled her dream of acquiring a Steinway, she said she knew that the Weber grand she had bought in New York in the late 1970s deserved a happy home. "It's wonderful to know that somebody else is enjoying it," she said. [Continue Reading]
To begin the donation process, please fill out the following online application. If the piano seems suitable for our program, we will send one of our certified piano technicians to assess the instrument. Based on their recommendation, and the needs of the program, we will either accept or decline the piano. We do not accept organs or out-of-state pianos.
Mundi Project reserves the right to utilize piano donations in a way that best serves the overall mission to actively break down socio-economic and generational barriers by providing quality music experiences for all. Once the piano is placed, we will share with donors some information about the recipients of their piano, which may include photos, videos, and stories.
At any point during the process, applicants are welcome to direct general questions and concerns to Mundi Project Executive Director, Cody Goetz. He may be reached at the office: 801.487.8594 or via email: cgoetz@mundiproject.org
We look forward to receiving and reviewing your donation!
PIANOS PLACED FROM 2006-2021